HOME

RECIPES

INFORMATION

KITCHENTOOLS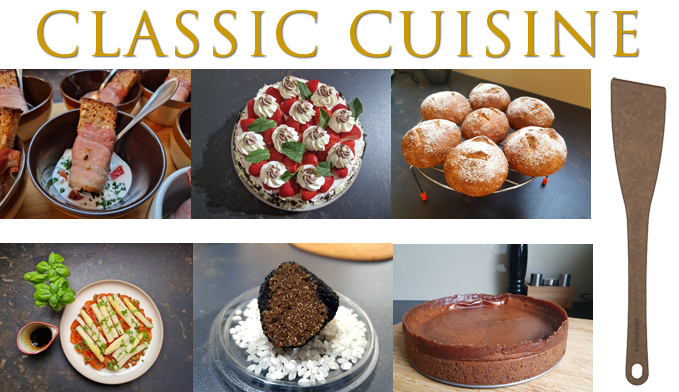 New recipe July 27: Pork skewers with Greek salad and baked potatoes
Food and nature around the world : Food in la douce France!
I enjoy the classic 'French cuisine' ... always have and always will... and sometimes with a Belgian twist.
This site was created to share my recipes for you to enjoy, nothing less and nothing more.
If there's anything that annoys me most, it's the ads and the cookie settings that you have to accept over and over again.
Be sure to check out my information and kitchen tools page, and no, nothing is sponsored.
Basic recipes, basic tools & classic cooking!
Are my recipes the best ever? Definitely not, but that's not my goal.
It's just a site made with joy and maybe someone can make use of one of the recipes.
>> More About me
All information is based on my own experience, my own pleasures & things i like to eat and cook!
Since i do enjoy a good dessert, there are quit a few sweet recipes.
Looking for information about 'basic kitchen terms' ?

My favorite restaurants / cafe / brasserie / that deserve mentioning (according to me)

Belgian beer, so many, we're spoiled, really... but here is my selection

QUOTES:
Never make compromises, only top ingredients will give you a TOP result.
Kitchen dinner choices: Take it or leave it.

FACTS:
Baking a cake with margarine will NEVER taste as good as it would, made with butter.
NO cookies placed here, you will have to bake your own > Cookies recipe!